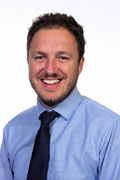 Headteacher: Mr I. Horner
I have been teaching for 14 years, including three as Headteacher of Chesterton CE Primary School. As a classroom teacher, I worked in Bicester in a number of roles across Key Stage Two, culminating in 7 years as a Year 6 teacher.

I moved to join Chesterton in September 2015 and have really enjoyed being part of this fantastic village school. I enjoy working with our dynamic and committed staff team, our enthusiastic pupils and supportive parents. I am passionate about the broad range of experiences that Chesterton offers and particularly relish the opportunity to encourage our pupils to take part in sport and physical activity, regularly accompanying our teams to local festivals, competitions or matches.

I am still a regular in the classroom and enjoy getting to know the children and playing a small role in supporting them with their work across our exciting curriculum.

I aim to keep a healthy work-life balance and try to make the most of my time away from school. In my spare time, I enjoy spending time outdoors. I like walking in the beautiful Oxfordshire countryside, looking after my garden and playing a range of sports, including hockey, golf, tennis, cricket and football.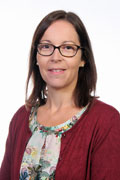 Asst Headteacher: Mrs K. Salter
I have been teaching now for 17 years and I have been part of Chesterton CE Primary school for 11 years. Previously I have taught in both Beech and Ash Class and have really enjoyed seeing so many children develop as they progress through school.

In my current role as Senior Leader, I am lucky enough to teach children across all our age groups, as well as work alongside Mr Horner in many aspects of school life. My specific responsibilities include coordinating English across school and I also have a key role in Safeguarding.

Chesterton is a lovely community to be part of and one of the most enjoyable and rewarding features of my job is getting to know our families and working together to support the learning and development of our pupils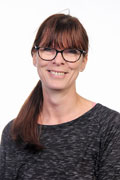 Asst Headteacher/ Special Educational Needs Coordinator: Ms S. Bailey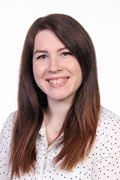 Maple: Mrs I. Leonard
I started working at Chesterton in September 2012, and I currently teach the lovely bunch of Reception children in Maple Class! I really enjoy creating opportunities for practical learning - the messier the better!

Alongside my role as a class teacher and Early Years Coordinator, I will continue to coordinate Computing for the school.

I have a keen interest in technology and encourage the children to use it as much as possible in their learning.
Beech: Miss Z. Phillips
Ash: Mr J. Craven (0.7) and Miss N. Robb (0.3)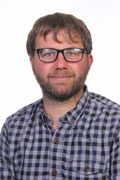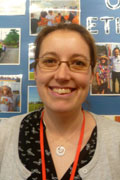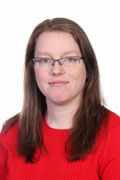 Apple: Miss N. Barrett
I have been teaching for 11 years and started at Chesterton Primary School in January 2018. I have taught a range of ages over the years, but with more of a focus on Key Stage 2. I am currently teaching the fun and very energetic Apple Class.

Alongside my role as class teacher, I also coordinate Religious Education, am head of Buckle house, lead the School Council and run Gardening Club.

I love to be involved in all aspects of school life, but have a particular passion for all things related to Science, History, Dance and Drama.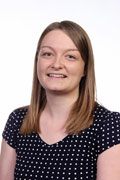 Oak: Miss S. Crockett
Teaching Assistants:


Mrs D. Thorne, Miss D. Norman, Mrs H. Meaney, Mrs R. Cresswell, Mrs D. Rotherham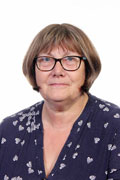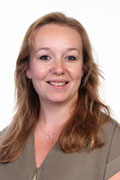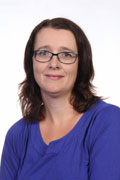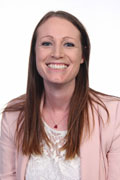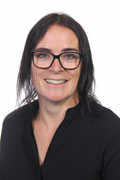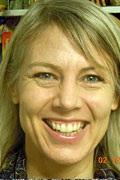 Bursar/School Business Manager: Mrs C. Linfoot
School Administrators: Ms P. Durham and Mrs L. Pull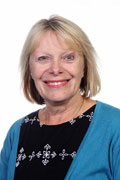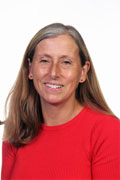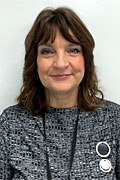 Breakfast Club Supervisor: Mrs D. Judge
I have been working in Breakfast Club for seventeen months and really enjoy working with the childrn and making sure that they have a good, healthy start to their day.
After I finish my duties at Chesterton School, I move on to work at Bicester Community College where I am a Learning Support Assistant and have been for 11 years.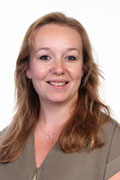 Breakfast Club Playworker: Miss D. Norman
I am one of the Teaching Assistants working at Chesterton. I am currently working in Apple Class supporting the children during their lessons. I enjoy encouraging the children to expand and extend their learning. I also work with children to carry out intervention programmes.
At lunchtimes you'll find me on the playground joining in with skipping or encouraging the children to play new and exciting games.