Welcome to Governors: Who We Are



The Governing Body is responsible for the management of the school, the curriculum and staffing. The majority of members are foundation governors nominated by the Church; the parent governors are elected by the parents. The staff can also elect a governor to represent them on the Governing Body.
The governors meet regularly throughout the year, either at full governing body meetings, or at committee meetings.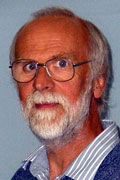 Mr Terry Smith - Chair - Foundation Governor
Terry was appointed in 2010 and has served on both Resources and Performance and Standards committees. He took over as Chair in September this year, having already served as Vice-Chair.

He retired from teaching seven years ago, having worked in secondary schools in Gloucestershire, Somerset and Oxfordshire. In his last post he served as a teacher governor.

He has lived in Chesterton for over 20 years.

Reading, walking and the theatre are his main interests.
Mrs Laura Evans - Parent Governor


With my eldest son in his third year at Chesterton School and two more hoping to join him in September 2020, I wanted to become a governor to be more involved in school life and to contribute where possible.

As a history teacher I have worked in secondary schools in Dorset, Buckinghamshire and Warwickshire and hope this experience will allow me to play an active role on the Performance and Standards Committee.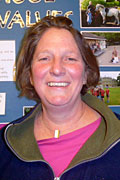 Mrs Abigail Grenfell - Foundation Governor
I joined as a Foundation Governor in 2014. With 2 children at Chesterton, I felt it was time to contribute to the continuing progress that the school is making and to help foster the community spirit amongst all the families at the school.

For the past 12 years my career has been based on the economic regulation of Network Rail and Heathrow and Gatwick Airports, setting, monitoring and enforcing performance standards.

I have been working with the School Council over the last year to ensure the childrens' views are heard and helping them to liaise with other schools in the Bicester area. I currently sit on the Resources Committee, helping to monitor the school's budget.
Mr Iain Horner - Headteacher
Working alongside such a strong and committed governing body was a major factor in persuading me that Chesterton was the right place to embark on my first permanent headship.
Before my appointment at Chesterton, I worked at King's Meadow Primary School in Bicester for 11 years, where I undertook a range of roles, including class teacher, English and PE subject co-ordinator, assessment lead and, more recently, Deputy Headteacher and Interim Headteacher.
As Headteacher, I sit on both the Resources and the Performance and Standards committees. Since taking up my role in September 2015, the governors have provided invaluable support and challenge to both me and the school staff. They really do go 'above and beyond' to contribute to the school and I have certainly appreciated their regular and visible presence - whether through assisting with the monitoring and evaluation of our school or attending school events.
In my spare time, I enjoy spending time outdoors. I like walking in the beautiful Oxfordshire countryside, looking after my garden and playing a range of sports, including hockey, golf, tennis, cricket and football.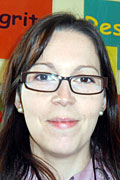 Mrs Katy Salter - Staff Governor
I have been working at Chesterton CE Primary school for 11 years as a class teacher, and more recently as a Senior Leader.

I was appointed as the Staff Governor in September 2015 and I am part of the Performance and Standards Committee.

During my time here at Chesterton, it has always been my aim to ensure that all pupils can achieve their best.

Being part of the Governing body has encouraged and enabled me to more fully consider the impact we have on pupil progress and achievement.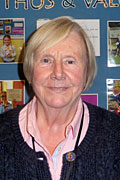 Mrs Julia Reece - Foundation Governor
Before retirement, I was the headteacher of a CofE primary school in London for sixteen years. As the wife of an Anglican priest, I have lived and worked in a variety of settings ranging from the inner city to rural parishes, plus four years in Zimbabwe.

I have been a member of the University Church of St. Mary's for the last eight years and have recently been elected to the Diocesan Synod. I have interests in the ecumenical and multi-faith aspects of church life.
I work as a volunteer for Oxfordshire's Independent Parent Partnership to assist with the statementing process for Special Needs.

As a governor, I am part of the Performance & Standards committee, take part in interview panels and work closely with the school SENCO.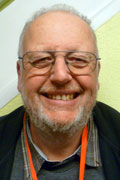 Mr David Attwood - Foundation Governor
I was appointed a Foundation Governor in 2016. I am an active Christian and worship at St Mary's in the village, where I currently undertake the role of Churchwarden.

Throughout my life I have had an interest in education, being a part of the Police Schools Programme, a lecturer at Bullingdon Prison and a Foundation and Parent Governor at other schools.

I hope to use my knowledge and skills to assist the School in undertaking the important task of imparting knowledge and skills to young people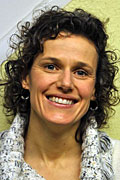 Ms Sally-Ann Woodrow - Foundation Governor
I became a Parent Governor in 2015 after our eldest daughter, Honour, joined the school.

I am a member of the Performance and Standards Committee and work with school SENCO.

I wanted to become a Governor to learn about and contribute to the strategic direction of the school and enjoy being involved from the inside.

A documentary maker by profession, I have taken a career break to focus on the family. As a family, we love the outdoors and exploring nature.
Luisa Summers
Chris Messum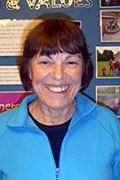 Lesley Harry
I was appointed as the LEA governor in September 2017 and look forward to working with everyone associated with the school.

Having recently moved to Oxfordshire I am keen to get involved in the local community and see the school as an important part of life in Chesterton. I will work with the staff, parents and pupils to create an effective learning environment where everyone is valued and pupils are given the opportunity to develop grow and enjoy their school life.

Having worked in education for many years at every level and been the Head Teacher of two schools, I will be part of the Performance and Standards Committee.
Ms Pauline Durham - Clerk to the Governors